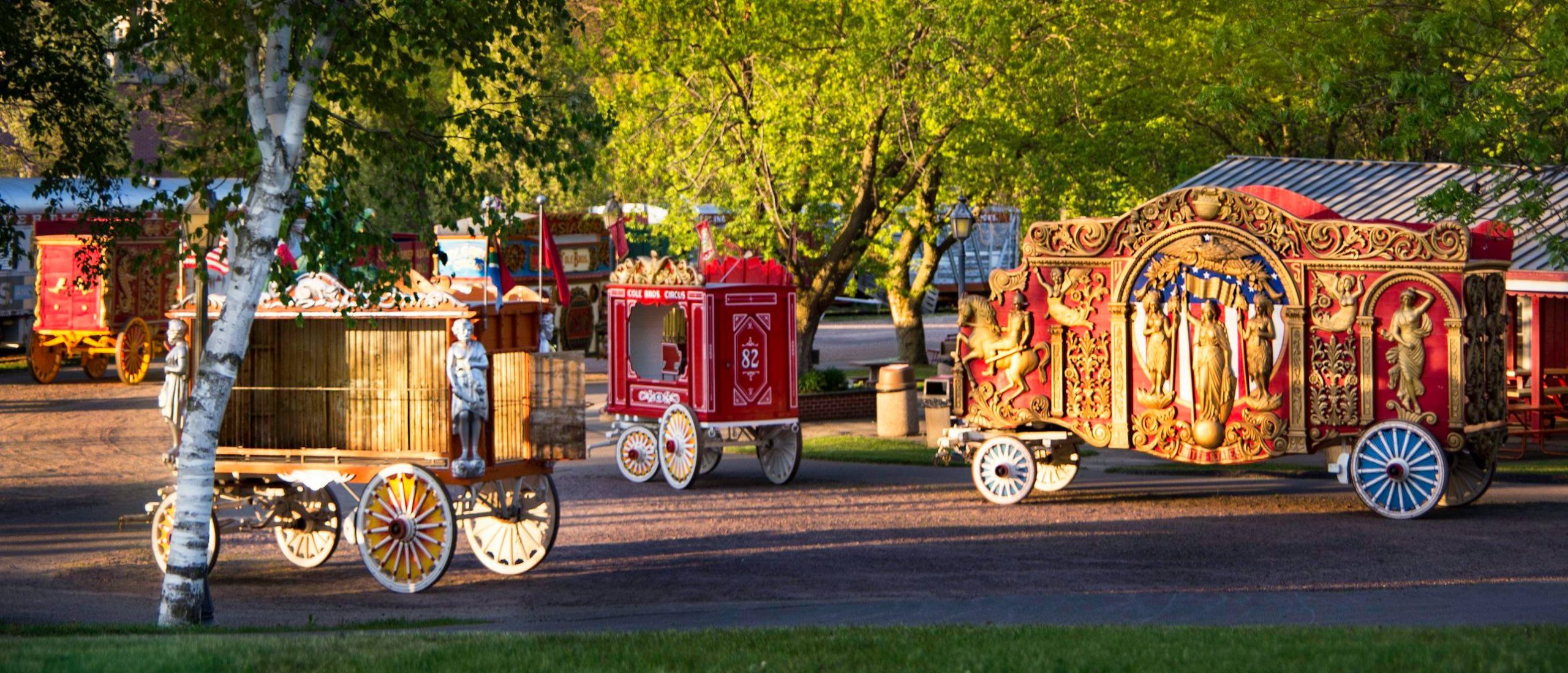 Explore
May all your days be Circus Days!
---
Things to Do
Our Treasures
As other entertainment forms gained popularity, Circus World began documenting and collecting important treasures of the American Circus. From original Ringling Circus buildings and property in Baraboo, to artifacts ranging from the smallest flea circus prop to magnificent, gilded parade wagons; Our Treasures will astonish and inspire!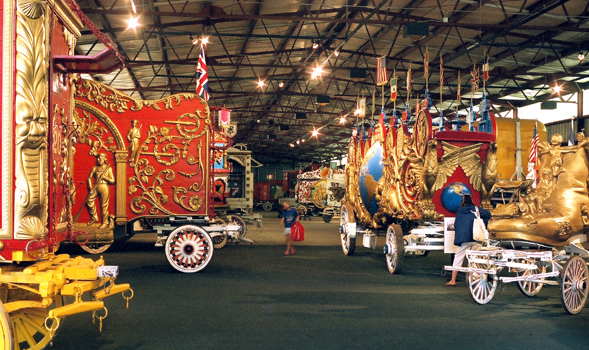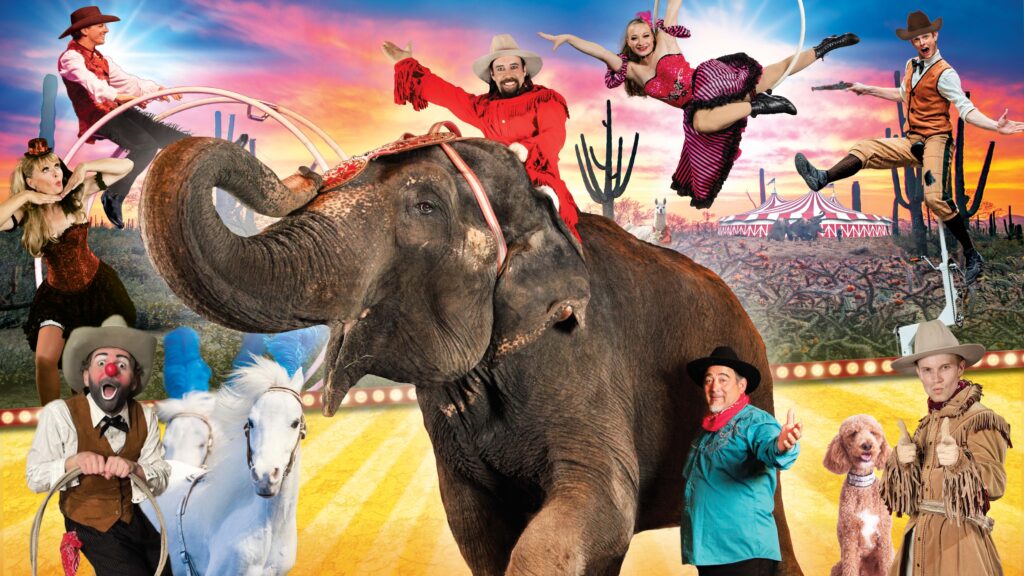 Big Top Performance
Go West at Circus World
Saddle up Buckaroos as we "Go West" under the big top for 2023!
Watch elephants & acrobats as they hold a happy hoedown with horses, unicycles, dogs, llamas & clowns. We're more excited than a possum eatin' a sweet tater just a thinkin' about summer.
Join the jubilant jamboree of family fun under the big top… Yee-Haw!!!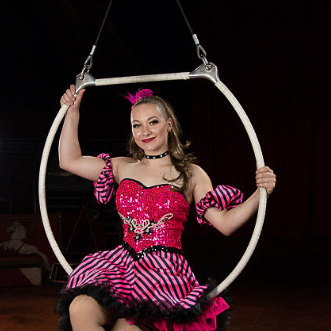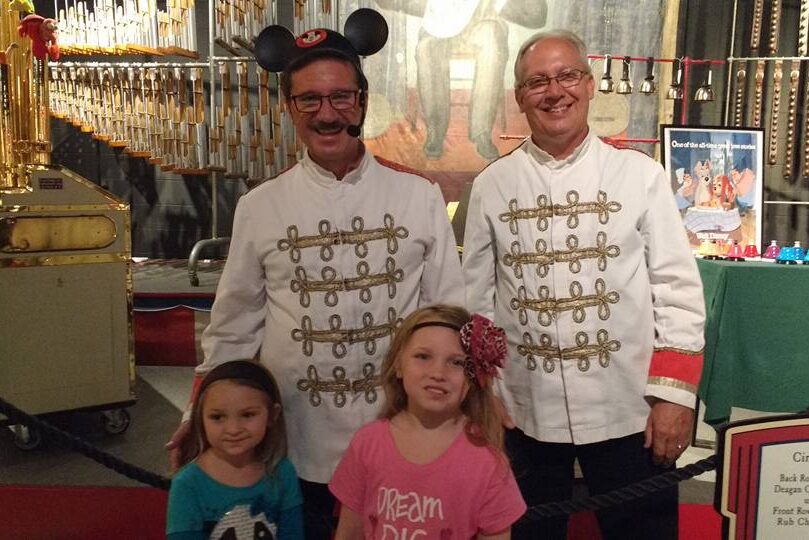 Dinky Dew Musical Revue
We shake and we rattle, we crank and we honk, with musical skills galore; our talents you're praising, with songs quite amazing, we'll leave you begging for more!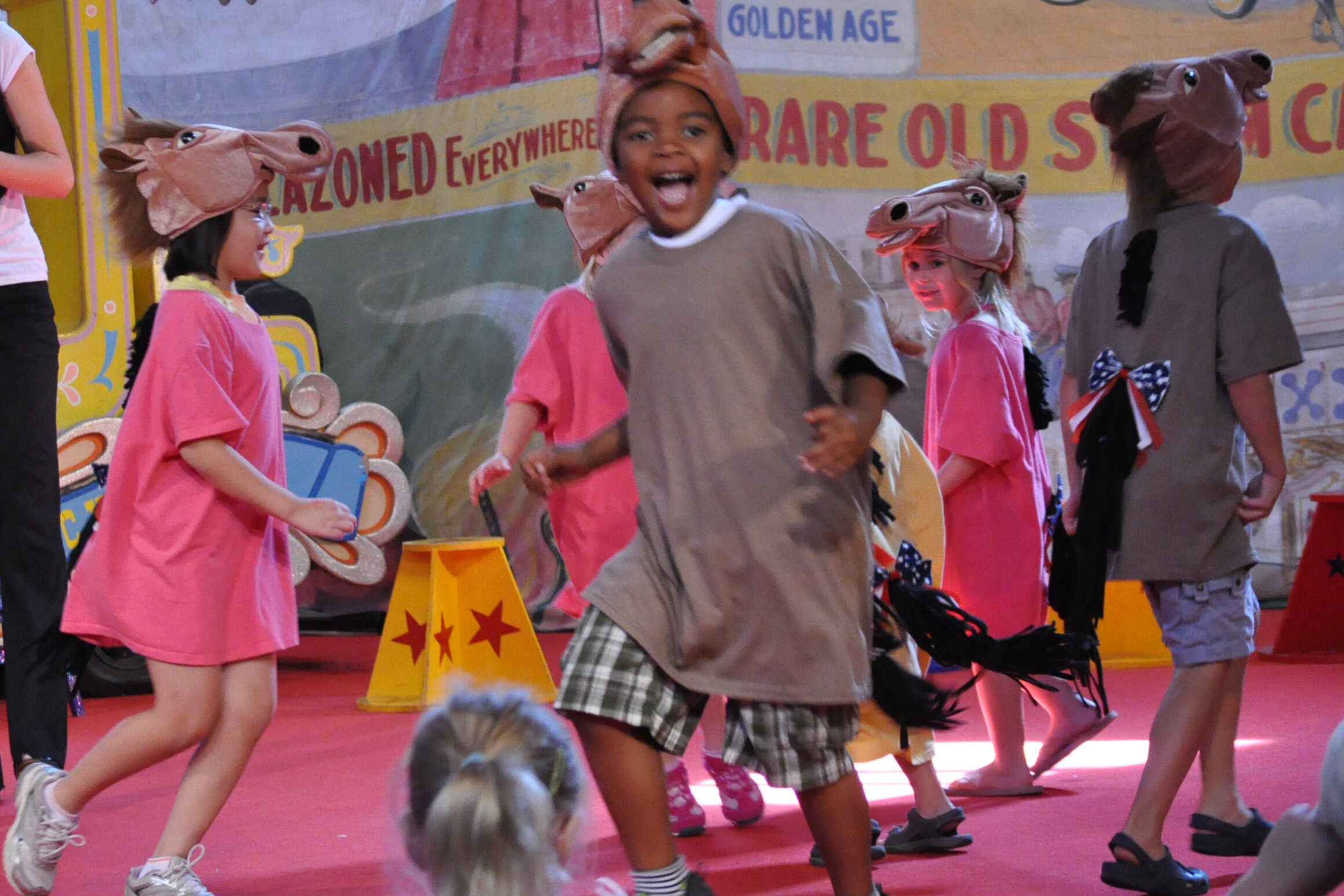 Kids' World Circus
In Kids World Circus, kids play the parts of performers and animals in a fun big top production that is always unique and full of surprises.
Animal Partners
Meet the animals of Circus World and learn how these treasured and respected members of our family help tell the story of the American circus during our summer performance season.
Plan Your Visit
to make your day a Circus Days!

"It was wonderful!"
"A really fascinating place! One of the only places in the world where you can see the facilities where the animals were kept, the range of circus organs and wagons is so big, and the posters are comprehensive and riveting."
Katherine L.
---